Welcome to the 2022 LATas XC Season!
CROSS COUNTRY IS A GREAT WAY TO KEEP FIT AND ENJOY RUNNING THROUGH WINTER
The Northern XC season is run from May to September, including the running of the Northern Championships and the State Championships. Courses will be run at various locations around the greater Launceston area and conducted fortnightly on Sundays beginning at 12pm.
Fully registered athletes are allocated points for each age group, each round, on the following basis: 1st: 10 points, 2nd: 8 points, 3rd: 6 points, 4th: 5 points, 5th: 4 points, 6th: 3 points, 7th: 2 points, 8th: 1 point.
These points are calculated for each athlete in each age group, which leads to the overall 'Point's Score' winner and placegetters.
These awards encourage participation over the entire season.
Medals are awarded to 1st, 2nd and 3rd in all age groups for all Championship events.
DISTANCES
Under 6 – 500m
Under7 and 8 – 1000m
Under 9 and 10 – 1500m
Under 11 and 12 – 2000m
Under 13, 14 and 15 – 3000m
Athletes are to compete in their Little Athletics Centre or Club uniforms (name badges will have last season's age groups on them). New athletes are to wear a white top.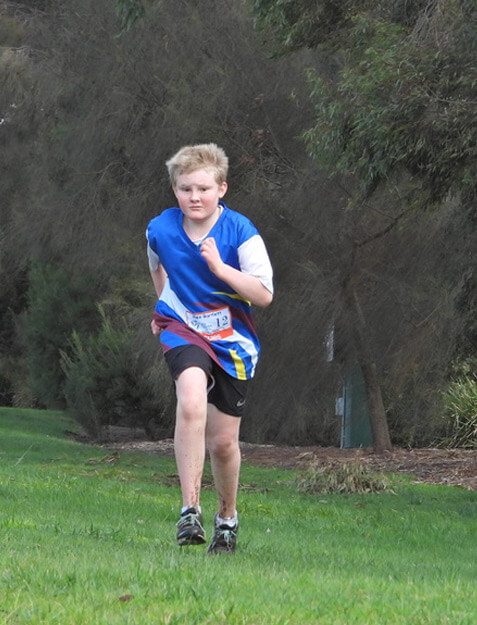 Benefits of cross country
Cross country running provides an incredibly effective and convenient way to stay in shape. There are no new skills to master or equipment to buy; a runner just needs a good pair of shoes.
A $20.00 season registration fee is payable by all athletes.
Athletes who are not already registered with Little Athletics Tasmania (if you did not do the track and field season) must pay an additional $20.00. All fees are to be paid upon registration.  New athletes can 'Come and Try' on their first day of competition if they are unsure as to whether they want to register. 
Some championship events attract an additional charge.
Courses are run at various locations around the greater Launceston area and are conducted fortnightly. Races commence from 12pm with race sign in opening at 11:30am. Athletes compete in the age groups that they competed in for the track and field season 2021/22. Click here to see the Age Group Calculator.
The order of races are 3000m/2000m/1500m/1000m/500m, with each race beginning 2 minutes after the previous to hopefully have an exciting pack finish.
To be eligible to compete in our championships, an athlete must have completed a minimum of two times during the cross country season.
Cancellations and updates will be posted by 8am on the day of competition on our Facebook page.
May 1st – Heritage Forest (Conway Street), Mowbray
May 15th – Punchbowl Reserve, Punchbowl
May 29th – Tailrace, Riverside
June 12th – No race (Launceston Running Festival)
June 26th – Windsor Precinct, Riverside
July 10th – Blackstone Park, Blackstone Heights
July 24th – Hoo Hoo Hut, Trevallyn Reserve
August 7th – Waverley Lake, Waverley
August 21st – Northern XC Championship, Heritage Forest (Conway Street), Mowbray
September 3rd (Saturday) – LATas State XC Championship, Campbelltown Recreation Ground
Phone: 0407 056 128
Email: do@taslittleathletics.com.au